Teaching at the Institute of Molecular Psychiatry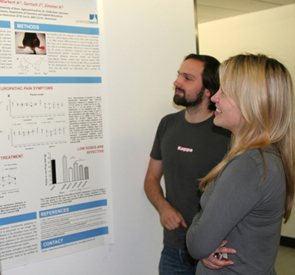 Our Institute offers a number of lectures, seminars and practical courses for students. In addition to courses for students of human medicine, natural sciences and psychology, we also offer courses that are particularly directed at international students as part of Master or PhD programs. These activities are partially or fully taught in English.

Bonn International Graduate Schools

The University of Bonn aims to lead young academics to their PhD graduation by offering a broad spectrum of disciplines within the scope of structured Graduate Schools. The Graduate Schools of Bonn were brought together in a university-wide network named Bonn International Graduate Schools (BIGS).

At present our Institute offers courses within the following Graduate Schools and Master programs:

You will find detailed information about the current and upcoming courses under the corresponding subheadings at this website.

For any questions concerning teaching matters please contact:

Dr. Andras Bilkei- Gorzo
Institute of Molecular Psychiatry
Phone: +49-228-6885-306
Email: Andras Bilkei-Gorzo